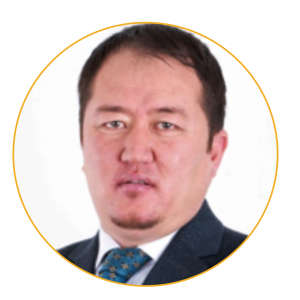 Mr. Ziauddin Haidari – Chairperson
Ziauddin Haidari is a banking professional with over 15 years of banking experience in various management positions in Treasury and Banking Operations. He has been working with The First Microfinance Bank Afghanistan in different positions such as Manager Banking Operations, Deputy Head of Treasury and Commercial Banking, Head of Operations, Chief Operating Officer over past 13 years and prior to joining The First Microfinance Afghanistan he has also worked with FMFB-Pakistan for a few years.
He holds a master's degree in accounting and finance from The University of Lahore and a Bachelor from the University of Punjab Pakistan with various international certifications in banking and treasury.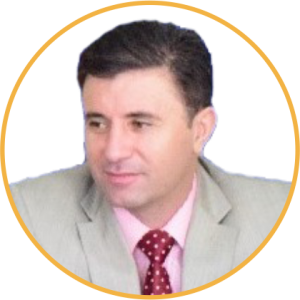 Mr. Salim Khan – Vice Chair
Mr. Salim Khan currently serves as Chief Executive Officer of OXUS Afghanistan. Previously he worked with FINCA Afghanistan, FINCA Pakistan, The First Microfinance Bank (FMFB) Afghanistan, FMFB Pakistan, AKRSP Pakistan and AKDN Afghanistan.
He has a master's degree in commerce and accounting with Distinction. He is an International Certified Expert in Risk Management, SME Lending and Microfinance.
Mr. Hojatullah Fazly – Board Member
Mr. Hojatullah Fazly is an international political economist, and private sector development practitioner; his research interests span the fields of global political economy, international relations, and development studies. He is a professional in the areas of business development, financial management, and institutions building.
Mr. Fazly holds two MA degrees, in International Development Studies from Erasmus University-Rotterdam, and in the Global Political Economy from Leiden University in the Netherlands. Currently, Mr. Fazly serves as the CEO of Harakat-Afghanistan Investment Climate Facility Organization.
Prior to joining Harakat, he has worked as the CEO of International Chamber of Commerce in Afghanistan, Policy Analyst with Society for International Development in the Netherlands, Policy and Governance Advisor with UNDP, and Change Management Specialist with US government Department of Agriculture (USDA).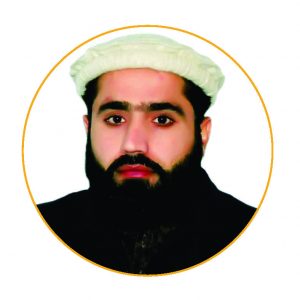 Mr. Nazir Ahmad Bahari – Board Member
Mr. Nazir Ahmad currently serves as Chief Executive Officer of Mutahid DFI, he holds master's degree in economics from International Islamic University – Malaysia, and his B.Sc. degree in field of Economics and Finance.